Last night was the very crowded, very lively Drinking Liberally with our very special guest, Markos Mouslitas of DailyKos: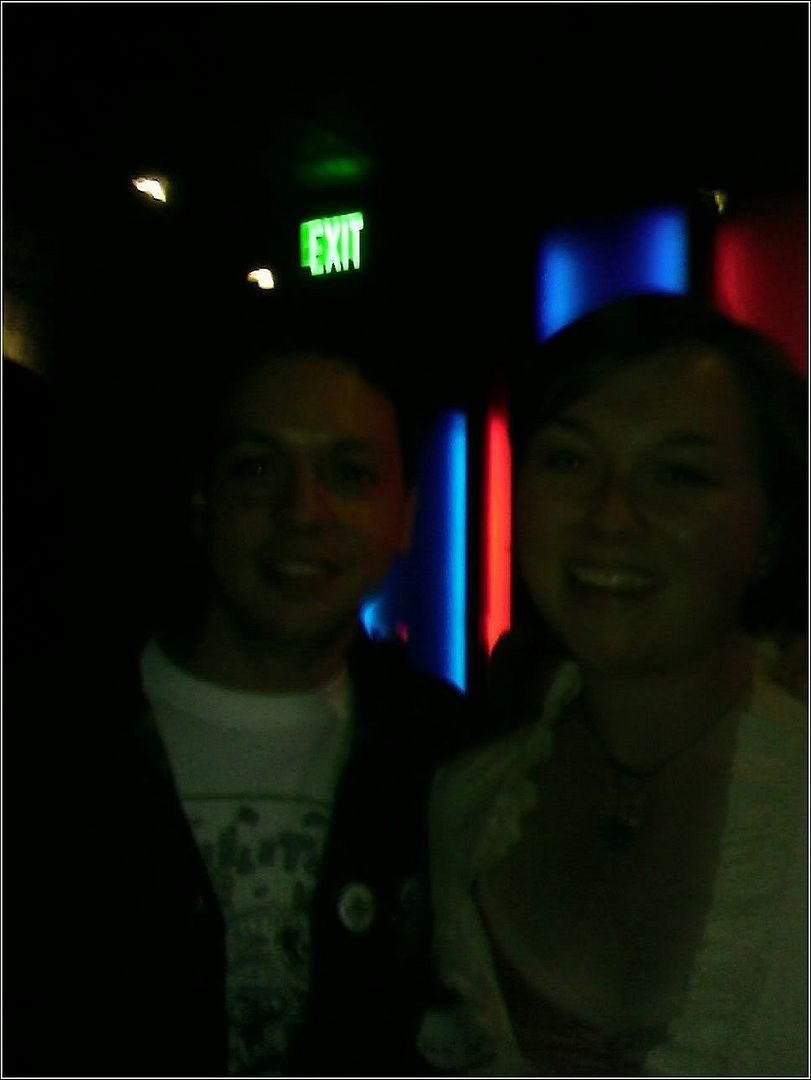 Had to get a pic. He's so tiny!
It was gratifying that he recognized my blog name and that I was able to meet so many Colorado bloggers that I'd known by name only. A great time, and it made me glad to be a part of something so much bigger than me. This is what the Internet is, at its best, I think. A way to create real community through virtual connections.
My flight leaves in three hours, folks, so I'm out till Tuesday. So talk amongst yourselves, rabblerousers.